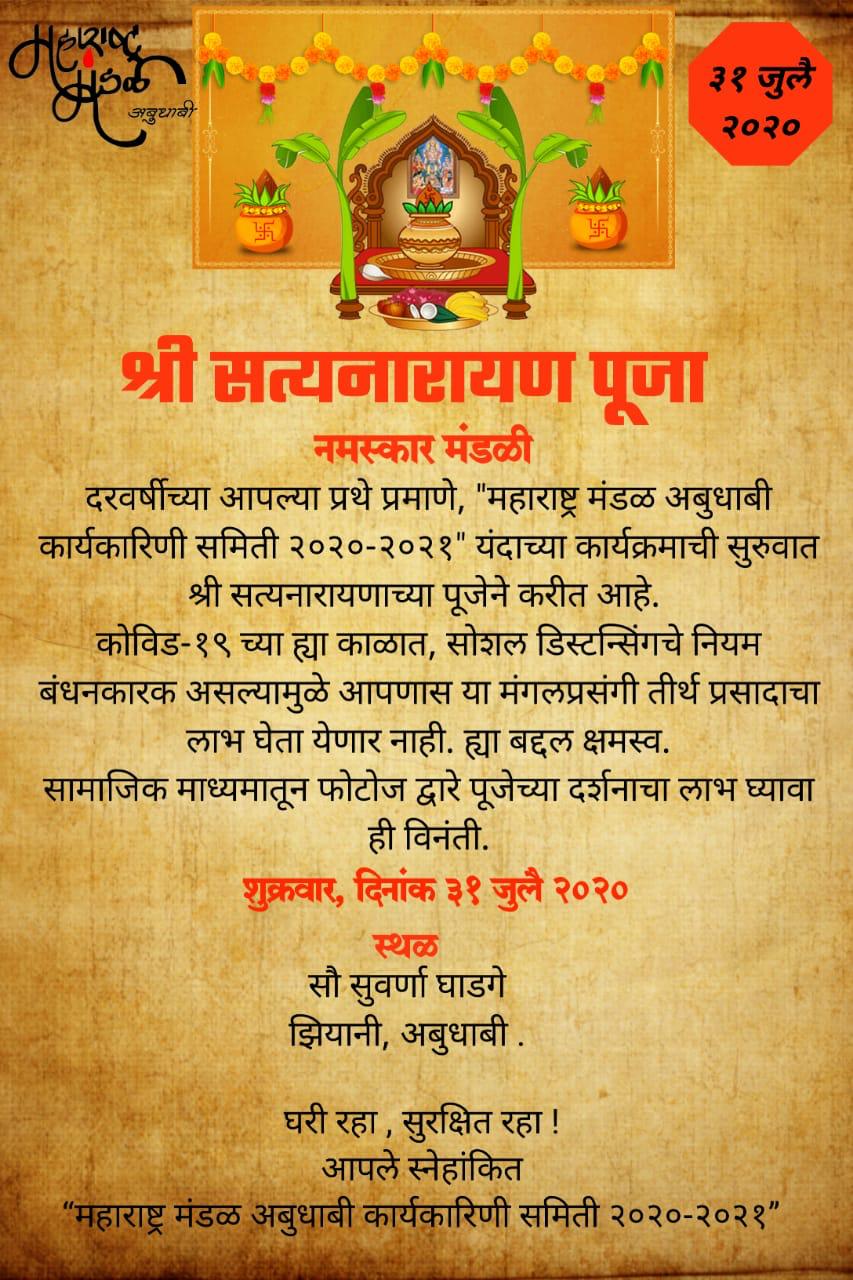 *Namaskar Mandali*,
As per Mandal Tradition, we are starting our tenure of MMAD Committee 2020-21 with *Shri Satyanaran Pooja* on Friday 31st July 2020.
As all of us are aware, this year has been very challenging to everyone and we still continue to reel under the Covid19 threat. As responsible expats, we will be adhering to the strict rules being enforced in Abu Dhabi during current period. Hence, this year it has been decided in consultation with MMAD Trustees to perform the Pooja by enforcing strict social distancing code.
Members this year will miss the opportunity to visit the Pooja Venue. Only committee members and trustees will be available at Pooja venue in small batches at different time slots. However the good news is that for the benefit of MMAD members, we will be posting the photos of Pooja on our Mandal Website and Facebook Page as well as the Video of Pooja will be screened when we all meet for our first physical event.
Please visit our Facebook Page and Website to take *e-Darshan of Pooja*